Want to Send Flowers to Kazakhstan?

---
When to send flowers to Kazakhstan?
The biggest event when Kazakhstanis go literally crazy about flowers is March 8. Kiosks sell flowers like hot "piroshkies". Why? It's International Women's Day, one of the major Kazakhstan public holidays.
Absolutely all females get lots of attention from the opposite sex. We congratulate grandmas, moms, wives, daughters, sisters, female colleagues, girlfriends, female students and even girls in the kinder gardens get some sign of attention by boys. It is the most expensive holiday for Men.
Another holiday that is getting popular among younger generation is Valentine's Day 14 February. Since 2012 Kazakhstani started celebrating Kozy-Korpesh and Bayan-Sulu Day, local sweethearts' day on 15 April. Keep an eye on that day, it might become another popular day for sending flowers to your beloved ones in Kazakhstan.
And of course birthdays are widely celebrated with a must-give attribute being flowers.
---
How to Send Flowers Worldwide?

---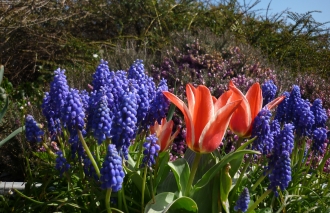 There are many websites that send flowers worldwide nowadays. To send some google "send flowers to Kazakhstan" and you'll get a whole bunch of various companies sending flowers to many cities of Kazakhstan. Here is one called "Flower Advisor" who delivers flowers with 7 day freshness guarantee. But do shop around to get best deals and services to get it right.

---
---
Go back to International Women's Day

Leave Send Flowers to Kazakhstan to go back to Kazakhstan Discovery home

---
---